Forced and free convection, radiation
G-MET Technologies proposes to carry out simulations of conjugate heat transfert. The mastery of different heat transfer modes (conduction, convection and radiation) within a process is a technical challenge whose issues are major: efficiency and control of caloric losses, smooth operation and safety of industrial installations, performance optimization or comfort perceived by the user. We propose to carry out numerical conjugate heat transfert simulations (which can combine the three modes of heat transfer) in order to answer the problems encountered by our customers:
Example of studies involving conjugate heat transfert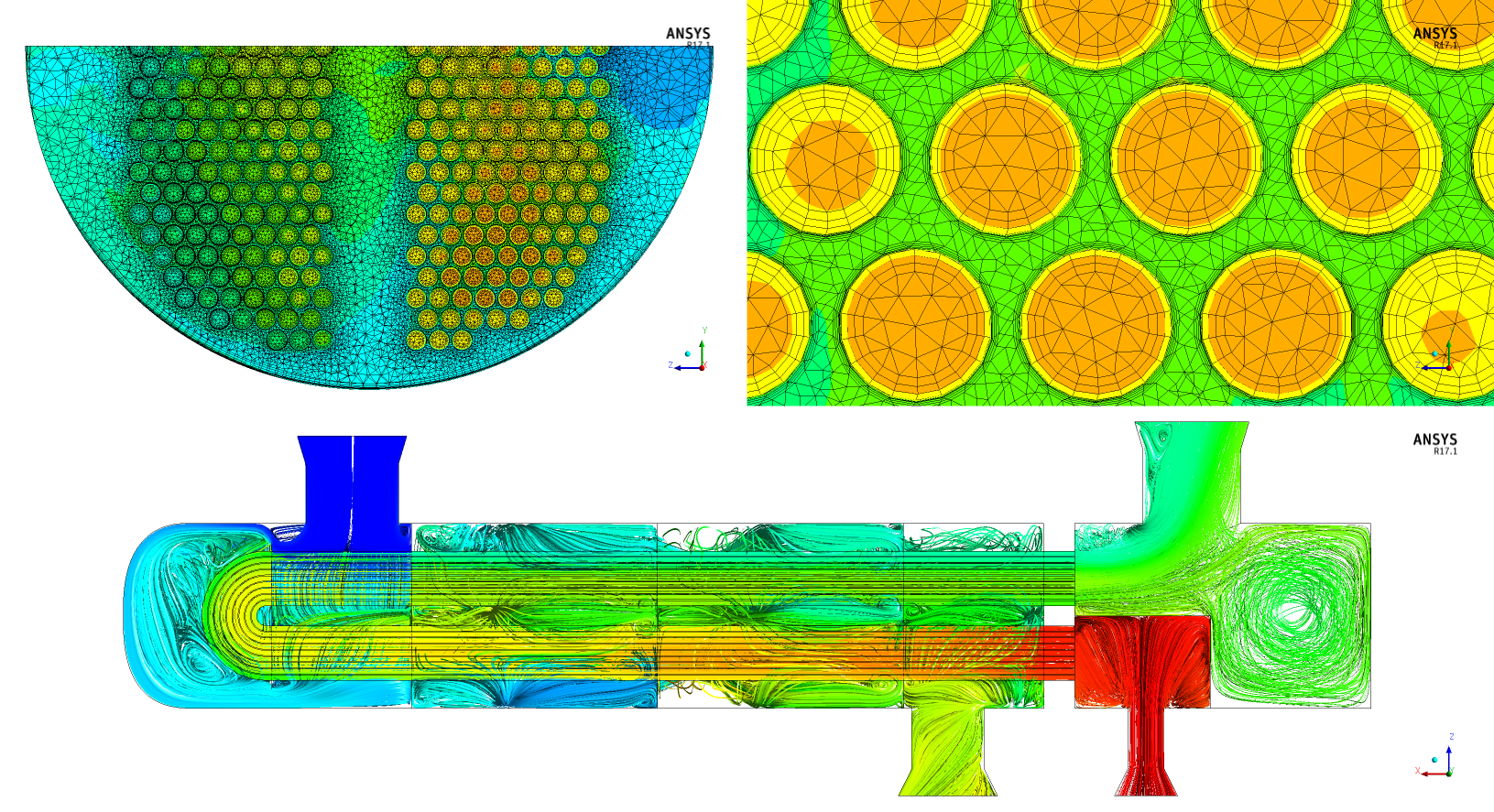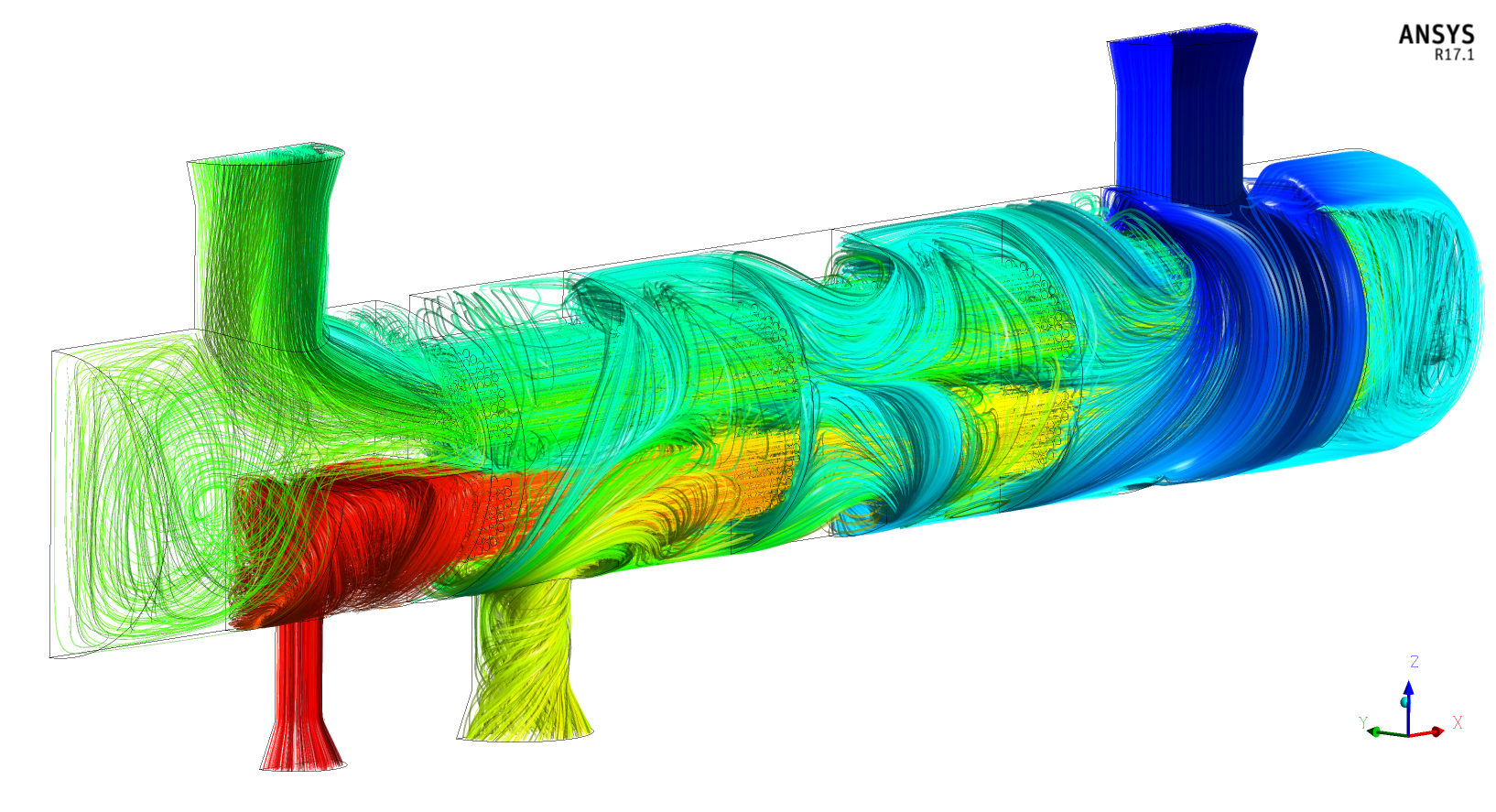 Temperature field and 3D streamline, mesh
Design optimization, verification of operating points. Determination of temperature field for thermomechanical dimensioning.

Best-estimate approach.

Validation of the computation: sensitivity to the mesh, models of turbulence, treatment in the wall.

Calculations carried out using ANSYS CFX.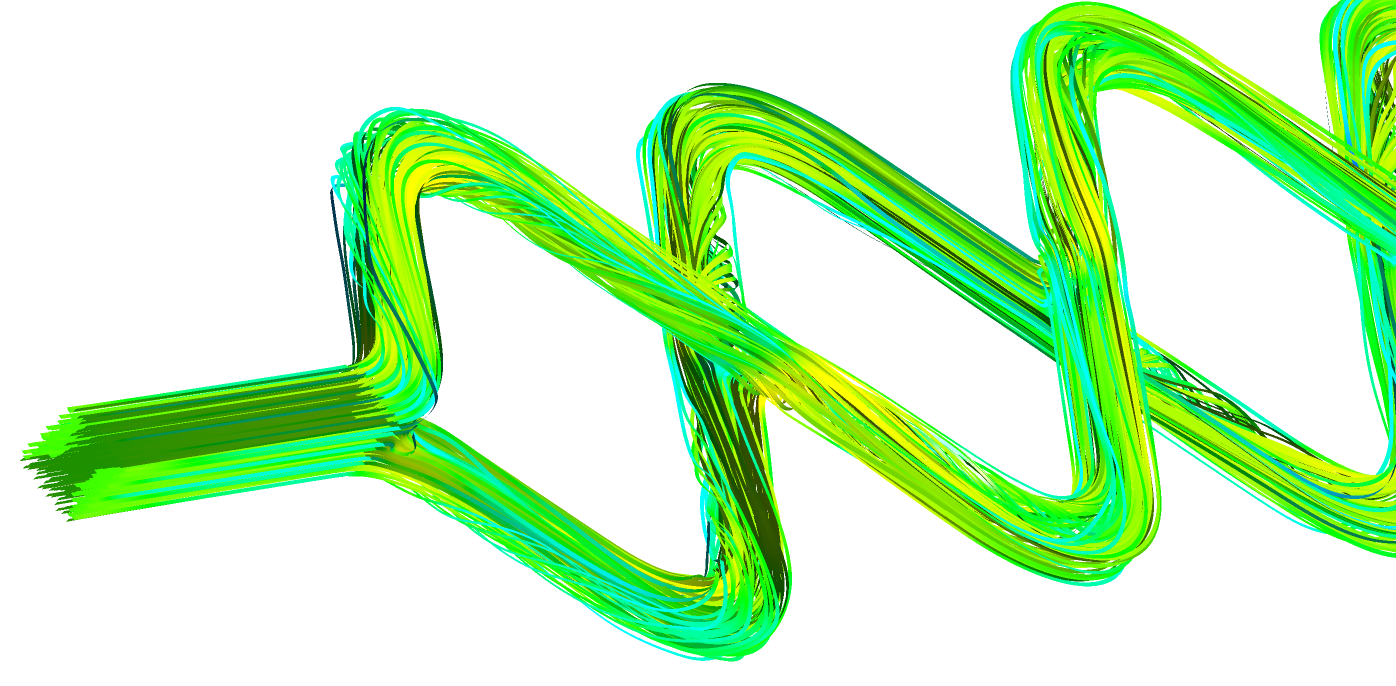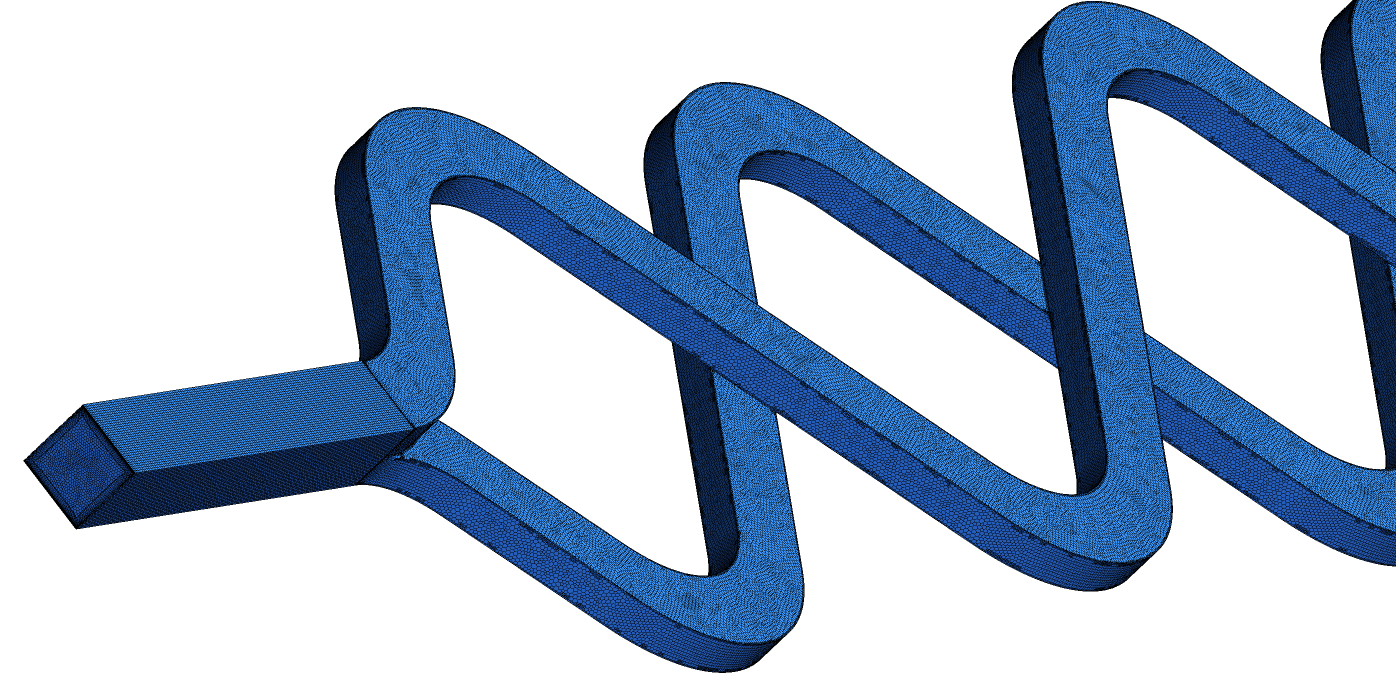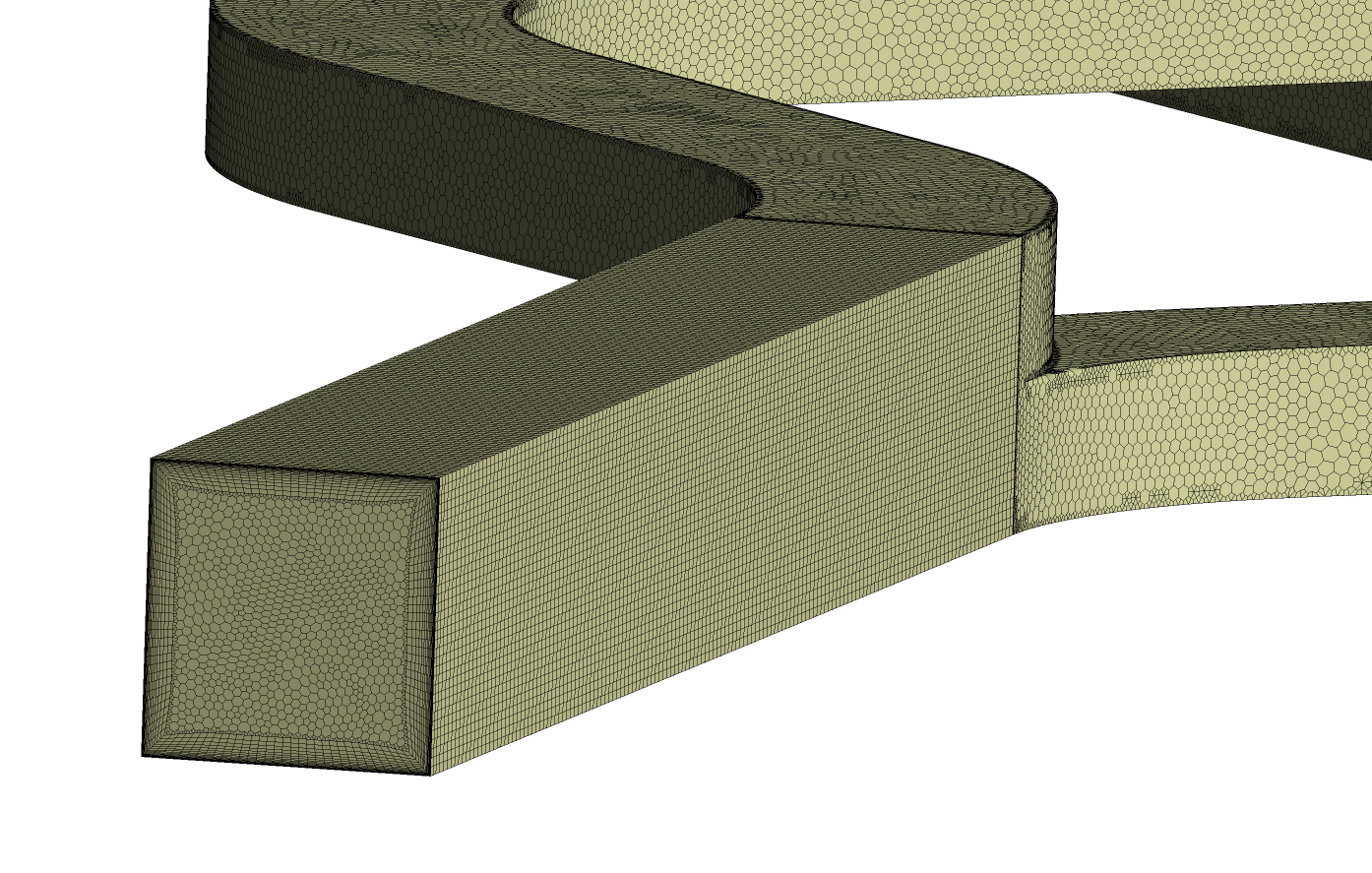 Polyhedral mesh and streamline (FLUENT)
Sensitivity analysis (hundred calculations).

Validation of the calculation: mrdh sensitivity, wall treatment. Benchmark between FLUENT and Analytical/Experimental Correlations.

Calculations realized with ANSYS FLUENT.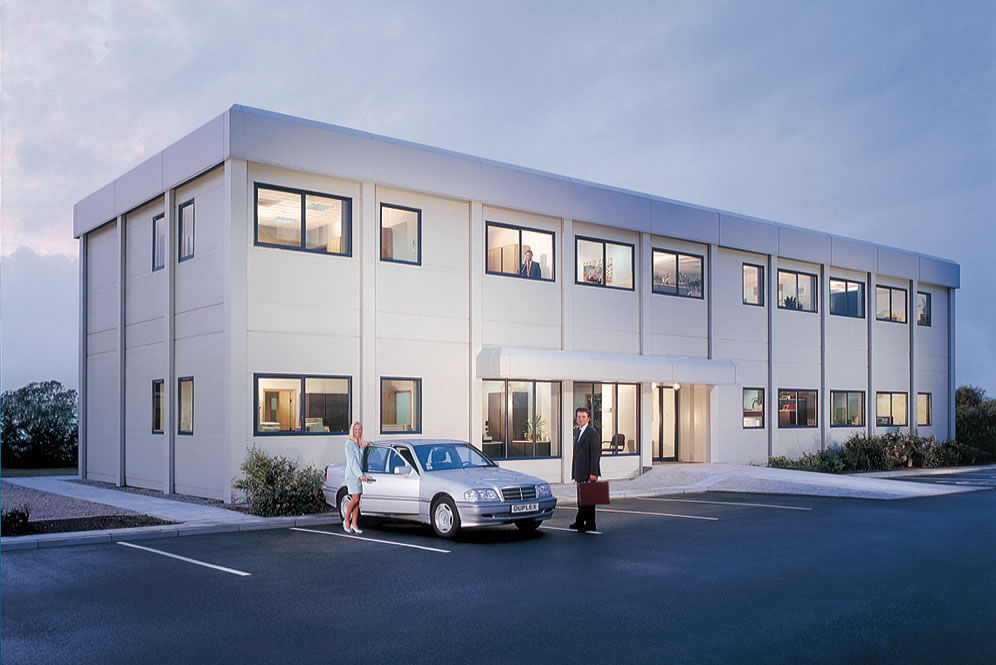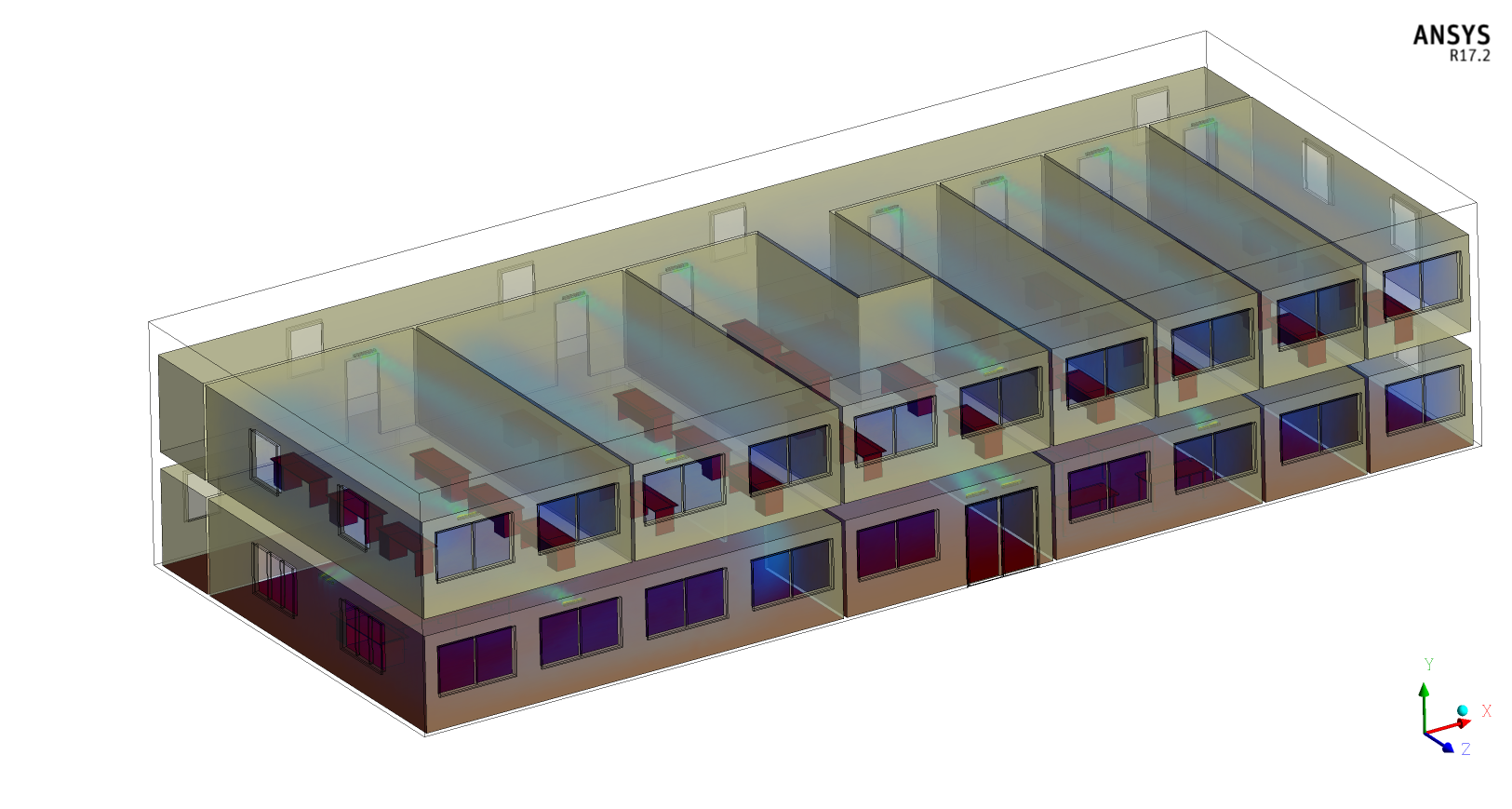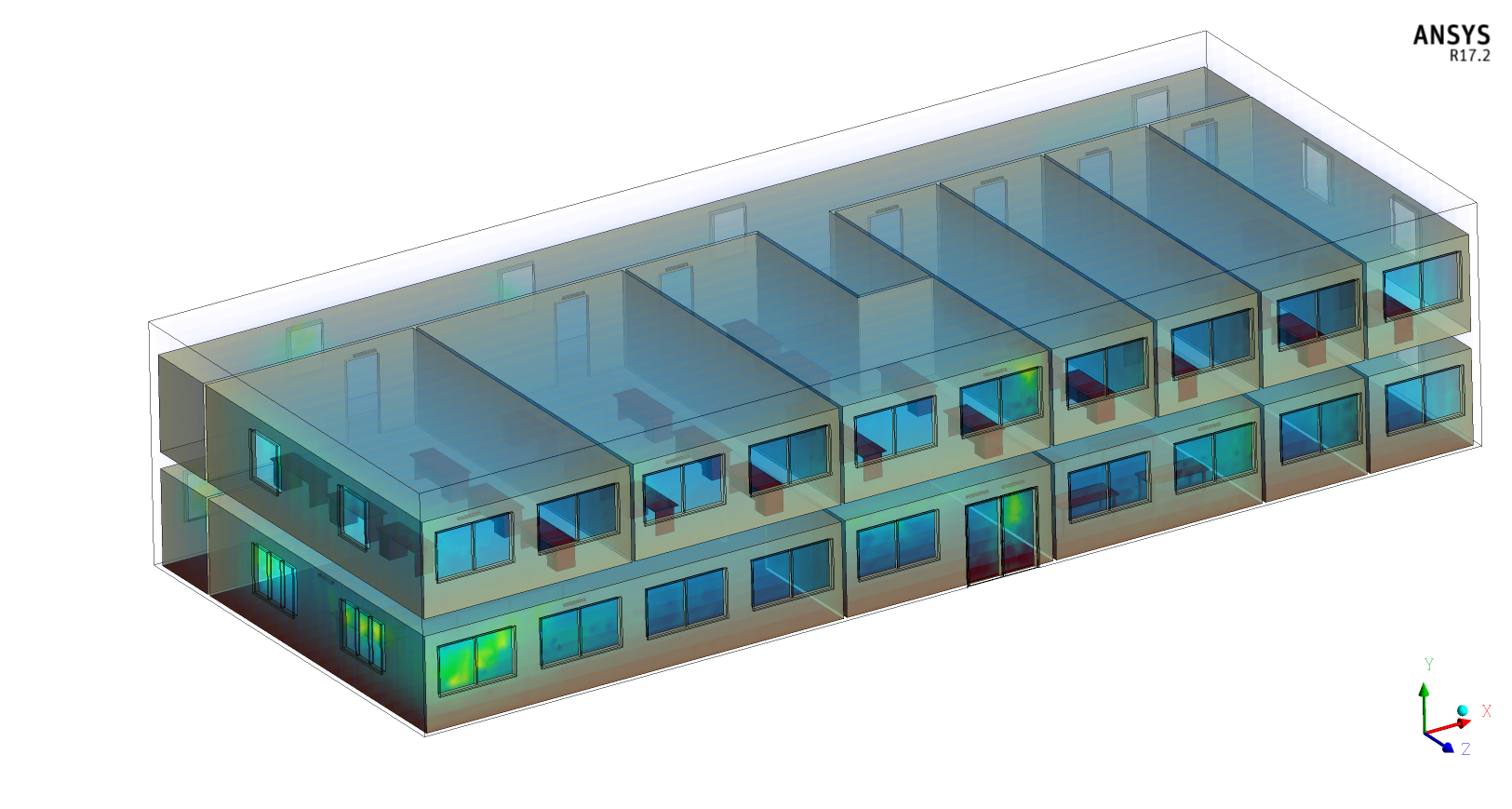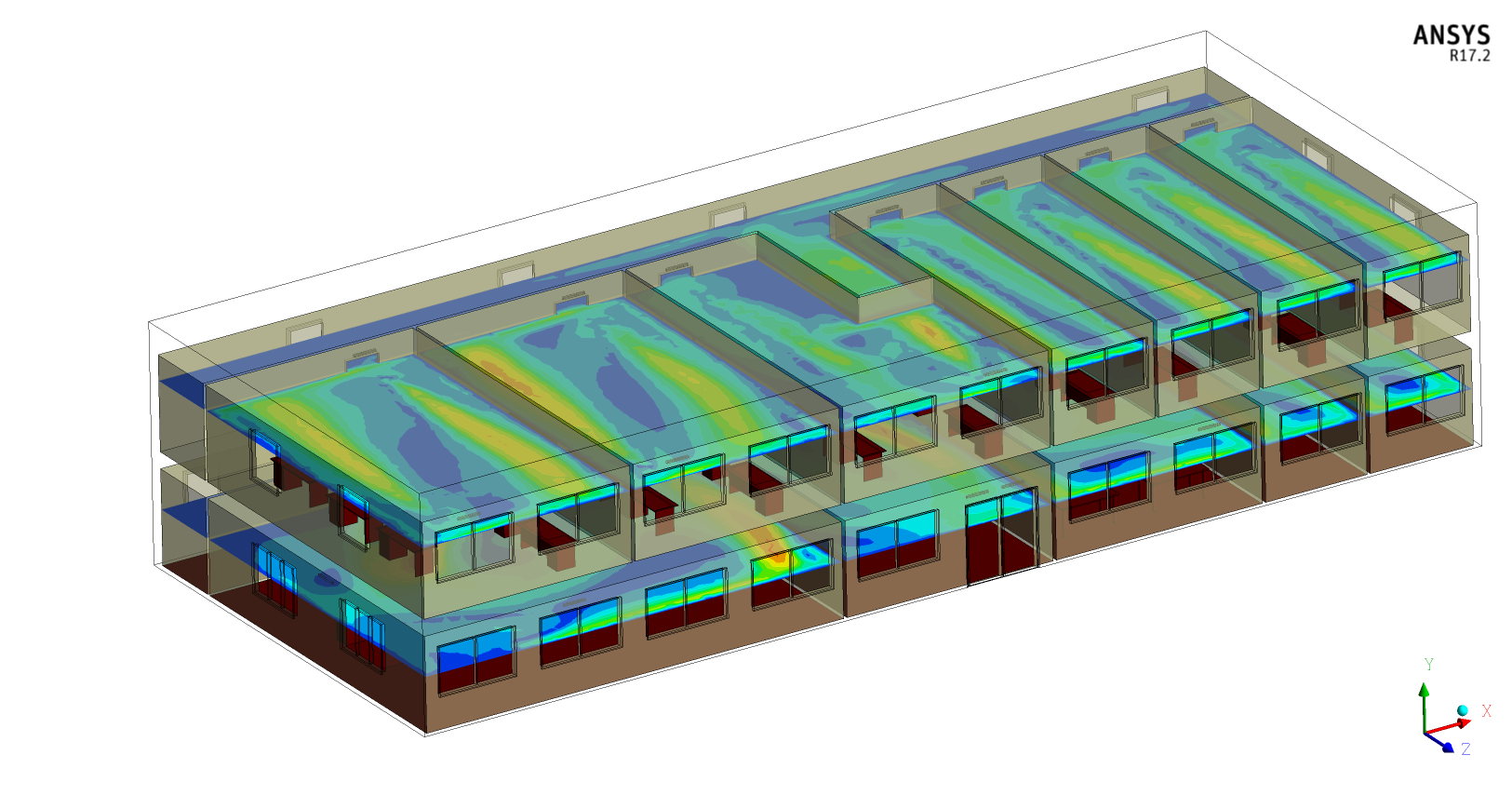 Velocity ​​(3D cutting and rendering) and temperature (3D rendering) fields
Modeling of the air conditioning, calculation of the temperature in each office.

Calculation of solar radiation consequence.


Calculations made using ANSYS CFX